Linger a little longer
Prieuré Saint-Cosme, Ronsard's House lies outside Tours in the heart of the Touraine region. Tours Val de Loire Tourist Information has put together a wide range of quality accommodation to suit any budget and must-visits to help you plan your stay.
PARTners
Writers' houses with the Balzac Museum, Château de Saché and Rabelais Museum, La Devinière
In Ronsard's footsteps with Pierre de Ronsard's childhood home, Manoir de la Possonnière
Top tip: Prieuré Saint-Cosme is a Tours City Pass partner. The pass is your ticket to visit Touraine's biggest attractions.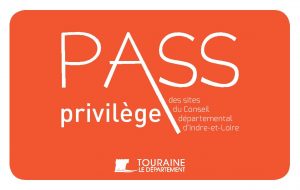 venture further :
Indre-et-Loire Council owns 7 other visitor attractions that capture Touraine's glory days and showcase the greatest authors to make their mark on French literature.