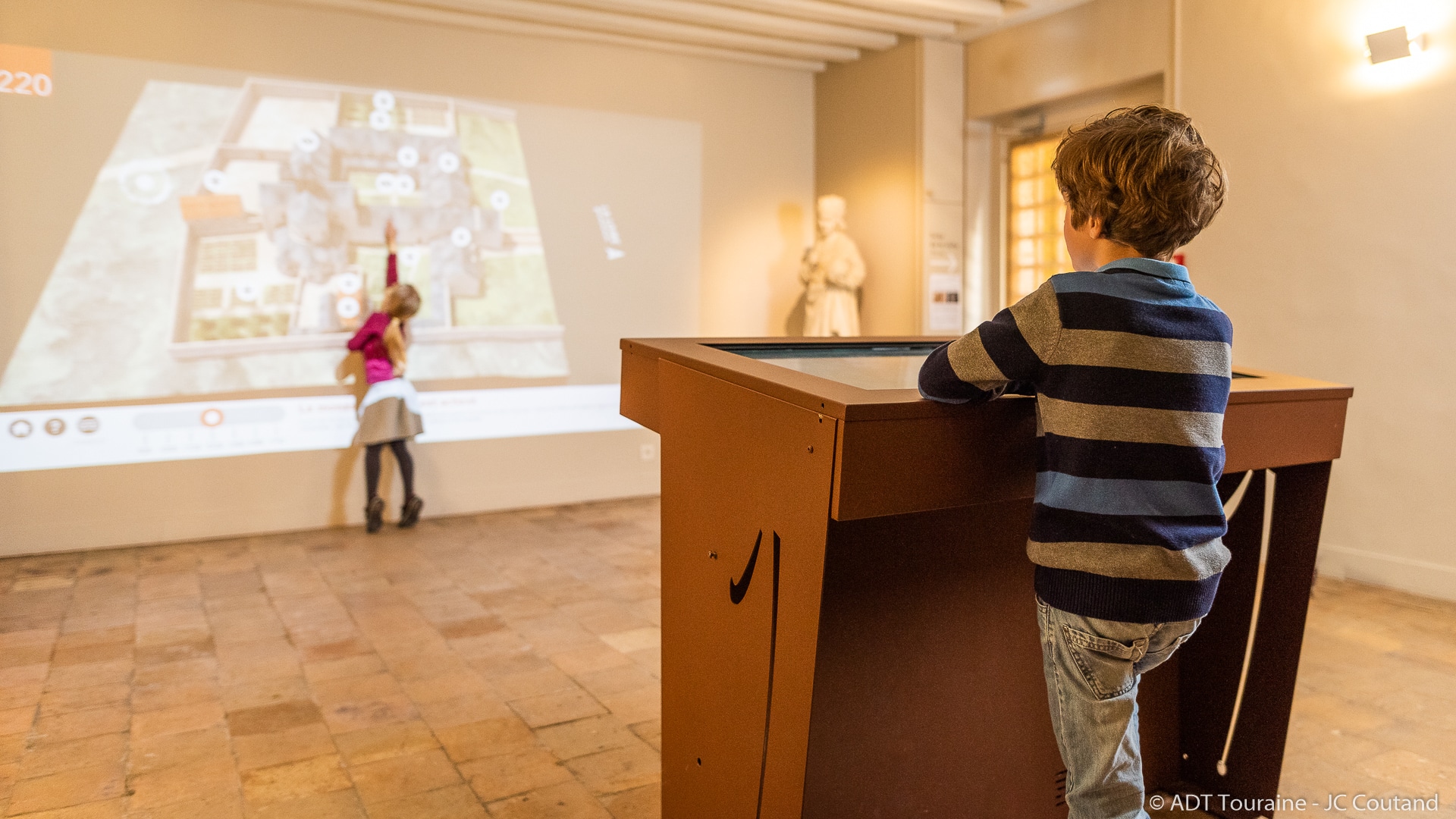 Galleries
The main building's two rooms present the items found during excavation work in 2009-2010 throughout the priory with archaeological items, sculpted artworks and a 3D map to whisk you back in time and explore Prieuré Saint-Cosme through the ages.
The priory was on an island in the Loire in the Middle Ages. The island appeared on sand banks 5000 years ago and joined the riverbank in the 17th century. Surveys have pinpointed its outlines and how the arm of the river to its south gradually filled in. The priory buildings gradually appeared between the 11th and 17th century. They were demolished in 1742 when the priory was left abandoned. The site was turned into a hamlet in the 19th century and was decimated by the Second World War.
Archaeologists managed to find the buildings that once stood here and track them through the ages. They found that the church (now visible in its entirety following excavation) was built on the site of another church dating back to 1000 AD.
Like any monastery, the monks were buried on-site. Their graves were excavated and their skeletons were studied. Information was gathered about the age they died, their health conditions and burial rites. Secular men, women and children were also found buried in Saint-Cosme.