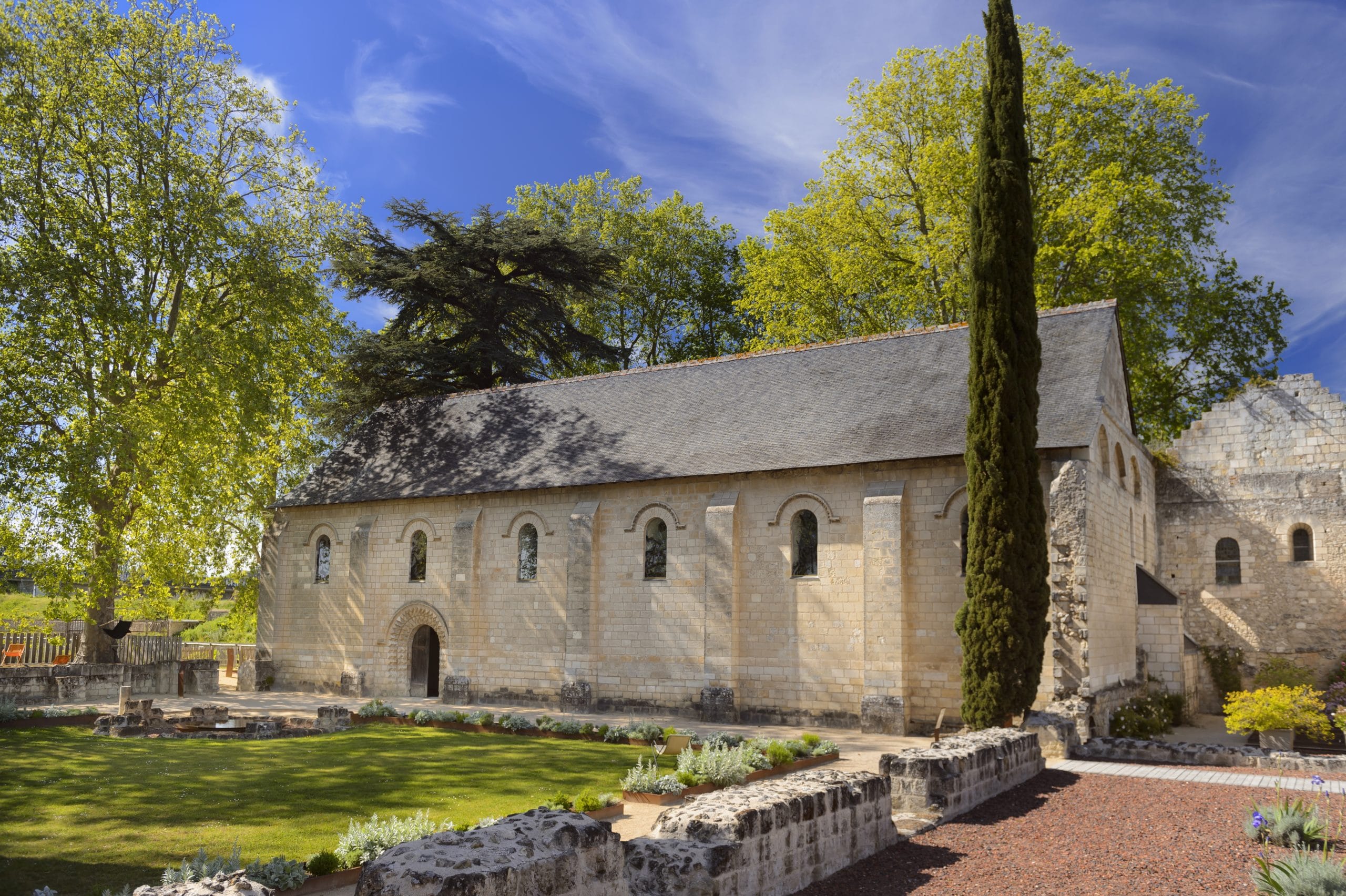 The canon's refectory
The refectory was built in the 12th century and was a dining hall serving dishes made using produce from the vegetable garden and the Loire. The monks ate in silence whilst the reader read religious texts from the pulpit during the meal.
The refectory was restored after damage from air raids in 1944. It still has the pulpit and 14 original stained glass windows decorated by the painter Zao Wou-Ki.
The stained glass windows designed by Zao Wou-Ki in 2010 shed new light on what was once the refectory.
This was the artist's first time working with glass despite his long career. He selected a set of eleven India inks and put a delicate twist on the painstaking technique involved in stained glass, without lead came in this case. He created three extra stained glass pieces in the pulpit whose deep red echoes both the artist's Chinese heritage and the site's religious background. It has transformed the refectory which now hosts temporary modern and contemporary art exhibitions.
Find out more about the stained glass windows