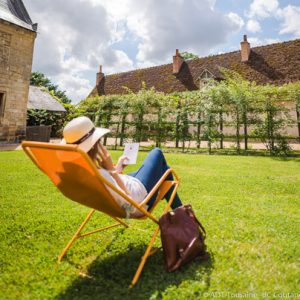 New visiting conditions
Updated on the 14th march
Access to the Prieuré Saint-Cosme is no longer conditioned by the presentation of a health pass.
Wearing a mask is now only recommended in the indoor areas of the Prieuré Saint-Cosme.
20-minute presentations (only in french) are available for visitors (visit departures at fixed times : 10.30, 11.30, 14,30, 15.30, 16.30).
Guided tours are available for visitors (required booking, contact us)
Some visit information can be accessed on your smartphone using flash-codes.
The information on this page is subject to modification.
When followed by all concerned, these measures will guarantee that our monument can reopen in ideal conditions. Thank you for your understanding and your sense of solidarity for a visit to the Priory with perfect peace of mind.